CREW National Capital Committee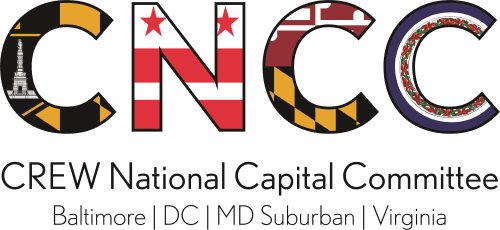 The CREW National Capital Committee (CNCC) was founded in 2006 by the CREW Metro Task force to bring the separate chapters together with the common goal to advance the success of women in commercial real estate. The Task Force decided that the best way to reach this goal was to coordinate certain collective activities through a new joint committee known as the CNCC. The members would include the Presidents, Presidents-Elect, Past Presidents, and other CNCC representatives from each chapter. The members would meet monthly and each chapter would share the costs and benefits of the CNCC events. When the committee was founded, the CNCC member chapters established goals, shared responsibility of meeting those goals, and devised a timeframe in which to accomplish collective objectives. The needs and expectations of the CNCC chapters and collective members have transformed over the years, and therefore the definition of and roles/responsibilities within CNCC grow with it.

THE COMMITTEE'S PURPOSE
DC, Suburban Maryland, Northern Virginia, and Baltimore CREW chapters will work together to increase the visibility of our individual chapters and members, and raise the profile of CREW in the National Capital area. This will increase the real and perceived value of CREW for our members, sponsors, and in the industry at large. All this is being done to advance the success of women in commercial real estate.

CNCC will continue with a focus on collaboration and transparency. CNCC committee members will be appointed by their chapter board and may include but not limited to Presidents, Presidents-Elect, Past Presidents and Special Events/Program Chairs. Each chapter will rotate being the "Chair Chapter" and a CNCC committee member from that chapter will be the CNCC committee chair. Each year, the chapter Presidents will sign off on the CNCC memorandum of understanding, committing to monthly phone calls, designation of the CNCC liaison(s), and establishment of common goals.

The CNCC chapters agree that collaboration and networking provided by the joint events are worthy and important benefits to the members of each of the National Capital CREW chapters, and should continue. The goals and objectives will remain the same while the organizational structure is updated and more clearly defined.
 
MAJOR INITIATIVES
State of the Market event in January organized by CREW NoVA

Golf Program organized by CREW DC: Since 2009 we have had a very successful three part golf event consisting of Top Golf, golf lessons and the 9 Hole Golf Outing with Optional Clinic

September Event organized by CREW MD Suburban

Chapter Delegate/CNCC Liaison
Heena S. Feeney
hfeeney@beaconcapital.com
Beacon Capital Partners